Congratulations to President Joe Biden and especially to a woman who is making lonnnngggg strides for 1. Women, 2. Black/African Americans, 3. Black/African american women, 4. Caribbean people 5. Caribbean black people, and finally 6. black/African american Caribbean women who work their @$$ off to be successful. Yes I said all that before I said her name. I almost forgot to say her name even. Vice President Kamala Harris.
We wish you all God's guidance because you have a lot to clean up and rectify that got twisted and messed up in the last 4 years. I am going to say nothing more about it and focus on what we do here. Fashion.
Now Mzz. Lady Gaga came through in Couture gown by Schiaparelli and she sang the anthem fabulously. I have nothing more to say on the matter you need to go hear her sing. It was moving. You can hear the emotion in her voice from beginning to end.
Lady Gaga in Schiaparelli with all eyes of the new and old administration on her.
Elsa Schiaparelli
Italian fashion designer dress worn by the most talented Lady Gaga.
Its the gold dove of peace on the right breast for me.
A dove carrying an olive branch. May we all make peace with each other.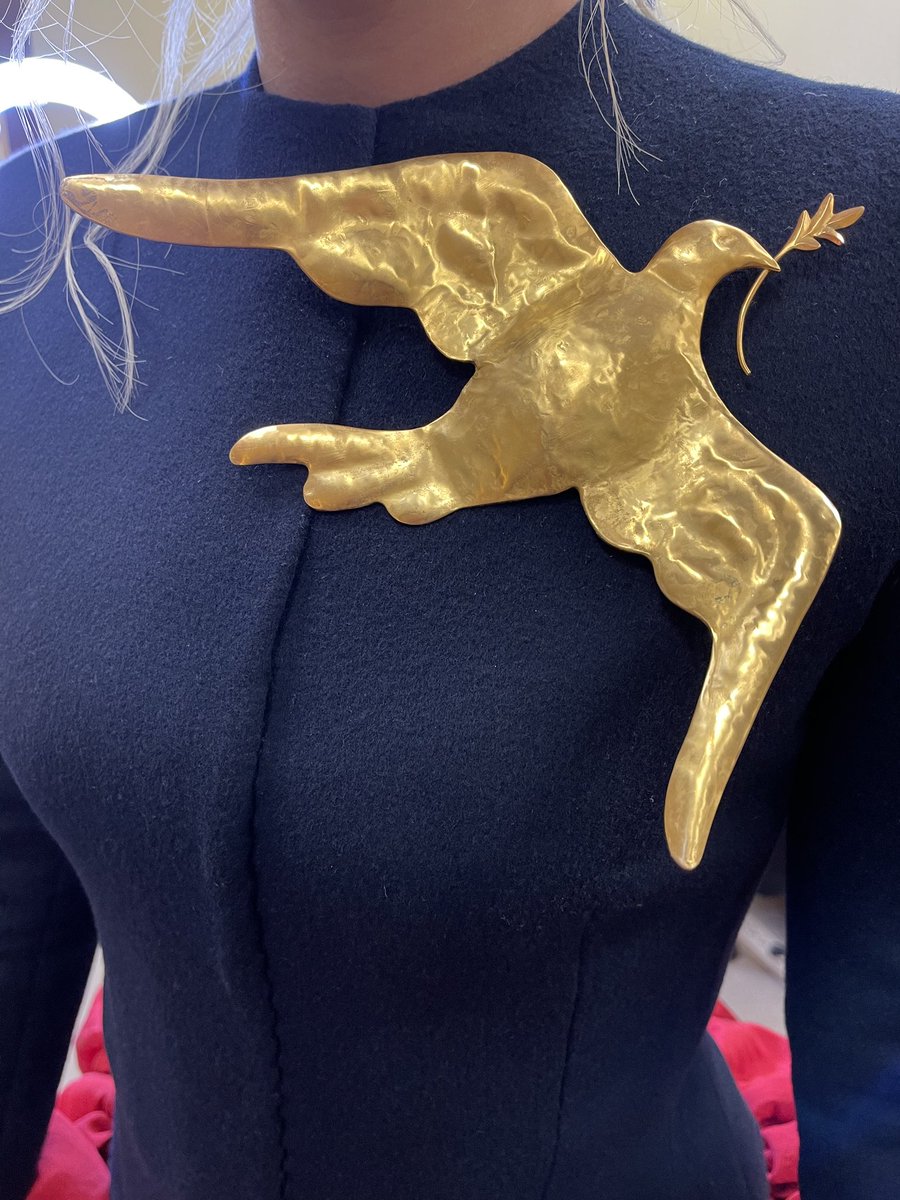 Originally tweeted by Lady Gaga (@ladygaga) on January 20, 2021.